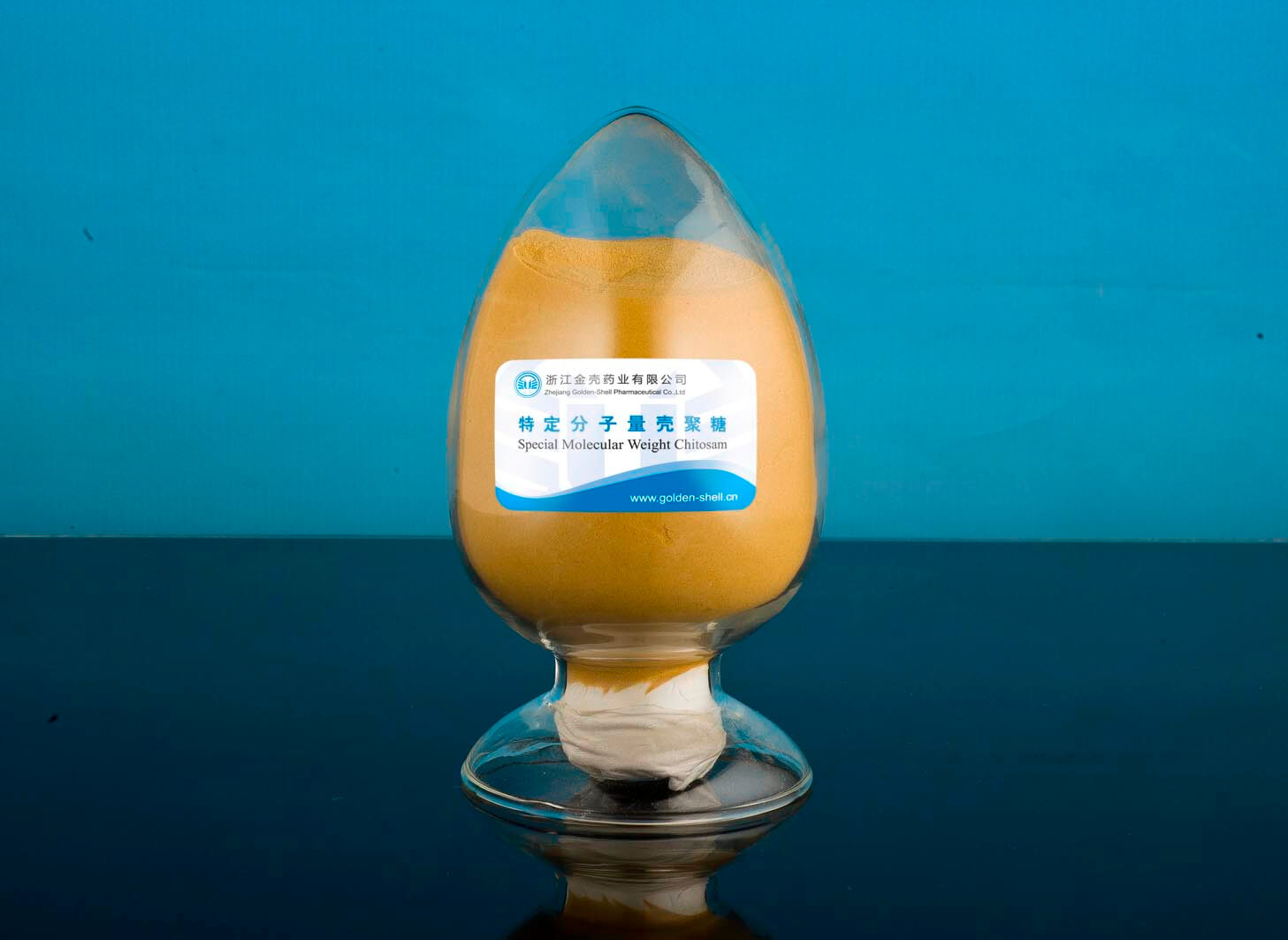 Special Molecular Weight Chitosan
Special molecular weight chitosan is refined from high quality product and the range of molecular weight is from 20,000 to 300,000. Specifically, molecular weights are 300,000, 250,000, 200,000, 150,000, 100,000, 50,000 and 20,000. This product is suitable for many applications in different fields and some indexes such as degree of deacetylation can be customized.
Golden-Shell is an experienced special molecular weight chitosan manufacturer and supplier in China. Our products include chitosan hydrochloride, D-glucosamine hydrochloride, DC grade D-glucosamine HCl, collagen, GS-chitosanase, and much more.