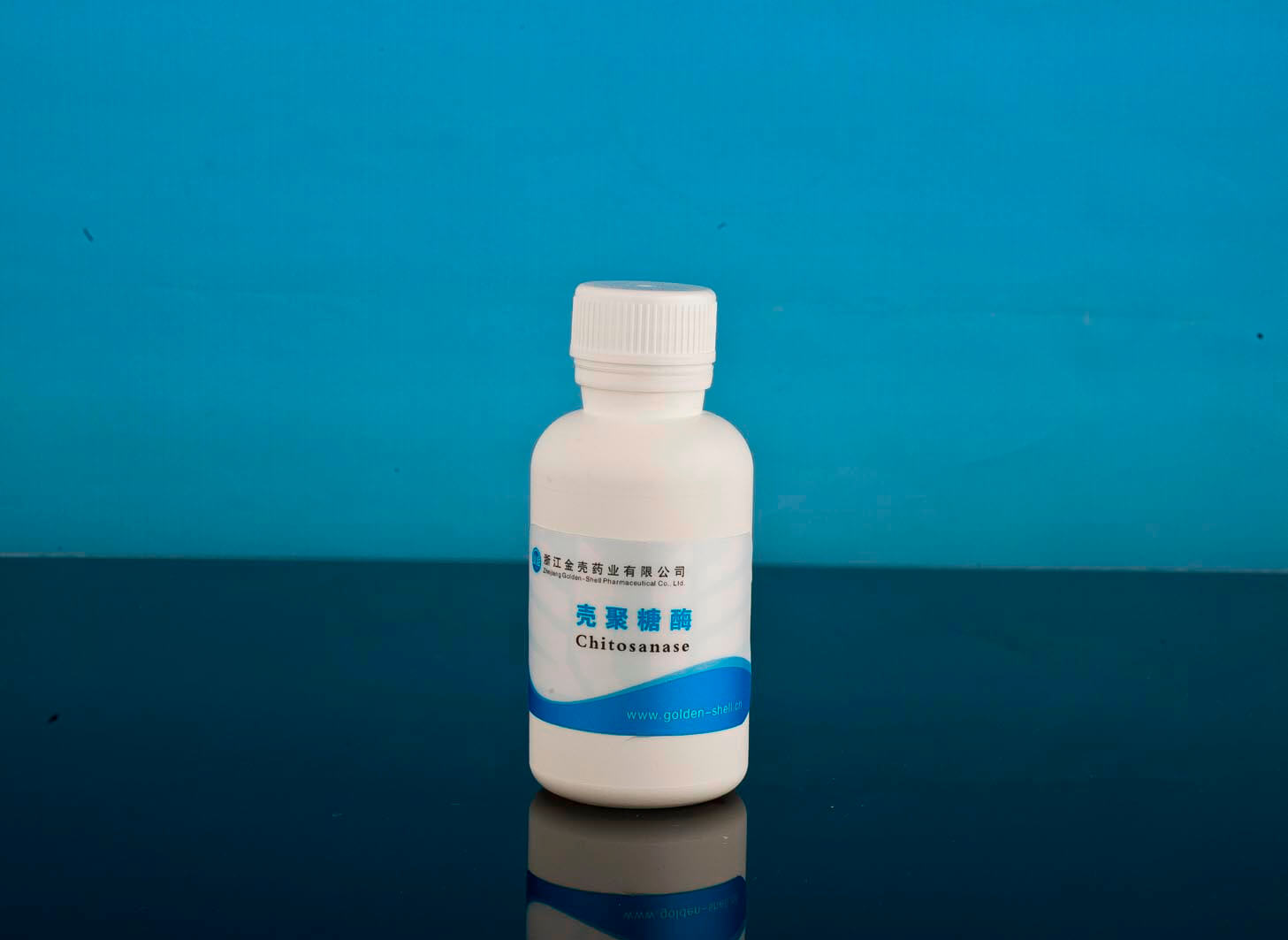 GS-Chitosan Oligosaccharide
A New Industrial Enzyme Preparation
INTRODUCTION OF GS – CHITOSANASE — A NEW INDUSTRIAL ENZYME PREPARATION
GS-CHITOSANASE is a new type of industial enzyme preparation developed by the company. The enzyme preparation is mainly used for making high quality chitosan oligosaccharides (amino- oligosaccharins) produced by the method of specific enzymolysis degradation.
Unique feature
1. The strains producing the enzyme preparation is a Bacillus subtilis GF07 that does not produce toxin and is not pathogenic to humans, as a result it is safe to use.
2.The main active ingredient of GS-CHITOSANASE is chitosanase(EC 3.2.1.132)that is a enzyme with specificity endo-hydrolysis activity against chitosan and the exo-hydrolase activity of exo-β- glucosaminidase (EC 3.2.1.165)and β-N- acetyl-hexosaminidase(EC 3.2.1.52)has not yet detected in the enzyme preparation. As a result, GS-CHIYOSANASE is very suitable for the preparation of chitooligosaccharides.
3. The main enzymolysis products of GS-CHITOSANASE against chitosan are the chitosan oligosaccharides with degree of polymerization from 2 to 10.In which the relative yield of oligomer with DP (5-10) can be as high as 40-80%.
Use
1 GS-CHITOSANASE is very suitable for contral of the enzymolysis on chitosan to make some product of chitooligosaccharide with special polymerization degree and narrow molecular weight distribution.
2 GS-CHITOSANAE is also used to produce of water-soluble low-molecular-weight chitosan.